Programmes
Letters to the Garden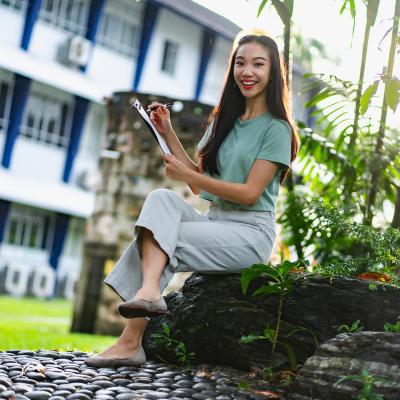 What would you like to tell Nature? How can we show our care and concern for the natural world around us?

Join our Young Storyteller in the presence of trees and garden plants as you listen to a story of animals and trees. Complete the session with a guided letter-writing activity and share your message as part of a community of letters to the garden.

Suitable for children ages 6 years and above who are able to write, or draw, simple messages. Parents and accompanying adults are encouraged to participate and guide them in this writing activity.

Letter writing materials will be provided.
Part of Goodman Grows 2021
Date and Time:
Saturday 27 November 2021, 4:00PM - 4:30PM
Venue:
Goodman Arts Centre
Tickets:
Register through letters-to-the-garden.peatix.com, $10 per pax