Programmes
My Little Story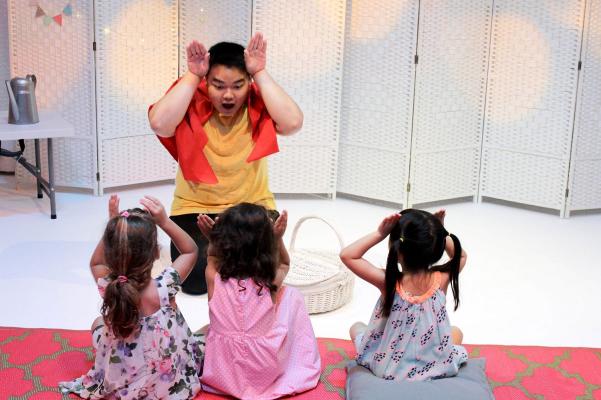 Spin your own version of classic tales as you reimagine characters, places and more. Put yourself in the story and go on an adventure, if you dare! Listen to our Young Storytellers enthral you with folk and fairy tales especially selected for little listeners. Then, retell the story to your friends and family using simple craft activities to guide your creativity.
Part of Goodman Open House 2018 - Re:Imagined
Timings:
2:00pm - 2:45pm
4:00pm - 4:45pm
FREE
ADMISSION:
Admission is on a first come basis.
Please be at the venue Front of House 10-mins before start time - Block O, Studio #01-58
ADVISORY:
Suitable for ages 3-7 years
All children must be accompanied by an adult throughout the session.
Disruptive audiences will be asked to leave the studio
STUDIO RULES:
No food and beverage permitted in the studio.
All bulky items (strollers, bags etc) must be left outside the studio with Front Of House.
No footwear permitted inside the studio - please leave your shoes outside the studio.
The studio is a private space - please refrain from touching the contents belonging to the artist.
NOTE ON RECORDING:
Unauthorised audio and video recording of the storytelling session is not permitted.
Discreet photography without disruption is allowed.
There will be official videography and photography by the organizers for My Little Story.