Programmes
TEXTURES: Read with a Storyteller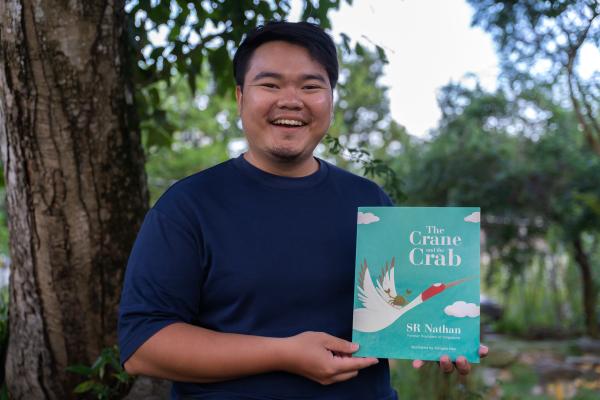 Kickstart your reading sessions with some expressive skills that storytellers use. Discover simple methods that make you more confident and engaging when reading to your child and learn storytelling techniques that get characters leaping out of the pages! Read together with your child and join other families in this introductory session that encourages lively reading. Complete your book reading session with a paper craft activity to take home!

Facilitated by The Storytelling Centre Limited.

Event Details:
Session 1
Saturday, 19th March 2022, 1:30PM - 2:30PM, Ang Mo Kio Public Library

Session 2
Sunday, 20th March 2022, 11:30AM - 12:30PM, Seng Kang Public Library

Session 3
Saturday, 26th March 2022, 11:00AM - 12:00PM, Punggol West Community Centre

Session 4
Saturday, 26th March 2022, 2:00PM - 3:00PM, Punggol West Community Centre

Duration: 1 Hour

Registration:
Free. Please register via the link, https://readwstoryteller-textures.peatix.com.

Recommended for parents with children aged 4 to 7 years.
This is a parent-and-child session based on 'The Crane & The Crab' - Picture books and simple craft materials will be provided.

The Crane and the Crab
Story by: S.R.Nathan
Illustrations by: Anngee Neo
Published by: Epigram Books

Terms and Conditions
- The maximum number of kids allowed per adult is 2. If you are bringing two kids along, please ensure that you sign up for a separate ticket category for an additional kid.
- Infants and toddlers (below 4 years old) will not be permitted.
- No food and drinks are permitted
- This programme is recommended for parents with children aged 4 to 7 years old.
- All participants must wear a mask at all times and remain in their designated seating area as directed by onsite ushers.
- Observe social distancing and do not mingle between groups.
- If you are attending sessions at Ang Mo Kio Library and Sengkang Library, chairs wil be provided but participants may sit on the floor as well. Please wear something appropriate should you choose to sit on the floor.
- Should you or anyone in your party feel unwell please alert organisers right away to release your booking and stay home to rest.
- Spots will be given out to walk-ins should participants fail to arrive 5 minutes after the start of the programme.