Programmes
Storytelling For Families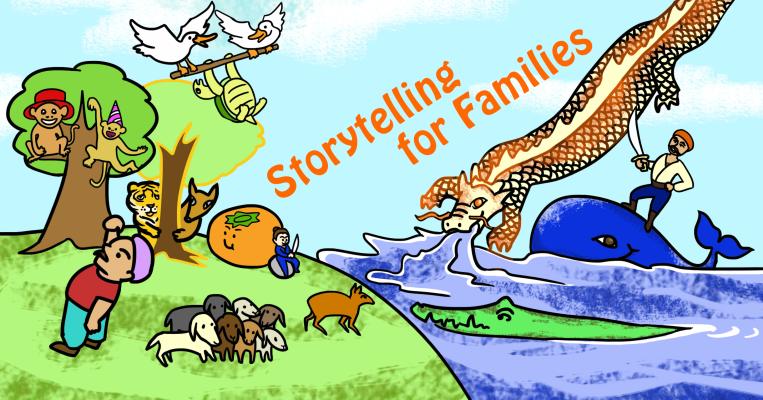 Connecting families through the art of storytelling!
Storytelling for Families is an initiative by The Storytelling Centre Limited in order to preserve the storytelling tradition and keep our audience at home engaged and entertained. Enjoy our storytelling from the safety and comfort of your own home as you sing the 'It's Story Time' song with our Young Storytellers. Listen to new stories uploaded every week, like The Four River Dragons, The Talkative Tortoise and Issun Boshi. Dance, clap and become part of the story! We'll teach you lots of new songs and introduce you to many beloved characters.
As we spend more time at home, storytelling is an easy way for parents to bond and engage with their children. We hope our stories will provide an opportunity for family time filled with fun, curiosity and togetherness.
New storytelling video published every Saturday at 6pm on YouTube and Facebook.
Subscribe to our YouTube channel today for #StorytellingForFamilies!
To stay updated on upcoming stories, follow us on Facebook, Instagram and YouTube.
Presented with the support of NAC's Digital Presentation Grant.
Story Schedule
Click to watch on YouTube: